Nachprogramm zum Kongress in Madrid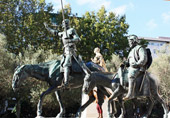 Nach dem X. Kongress der Eurojumelages in Madrid hatten die spanischen Jumeleure der Sektion AHET Madrid zu dem kulturellen Programm "Madrid im Herbst" eingeladen. Insgesamt nahmen 48 Personen daran teil: 22 Franzosen, 19 Deutsche, 5 Schweizer und 2 Polen. Von der Sektion Darmstadt nahmen 4 Personen daran teil.
Séjour à Białka Tatrzańska (Zakopane)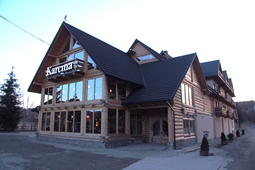 Du 8 au 15 mars 2014, sept jumeleurs franco allemands (4 Français et 3 Allemands) se sont retrouvés à Białka Tatrzańska près de Zakopane pour une semaine organisée dans le cadre des activités d'Eurojumelages.

All the articles in this part of the website are translated by none british twinners. Sorry for the mistakes.