Activity =Expo Milano 2015 (lgt. à l'hôtel)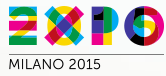 From 01/07/2015 till 31/08/2015

Expo Milano 2015
in (lgt. à l'hôtel)

()
Organizer = Association Eurojumelages Milano
Chambre individuelle (3 nuits du week-end)
250 €
130 €
120 €
Chambre double (3 nuits du week-end)
170 €
130 €
40 €
Chambre individuelle (3 nuits en semaine)
370 €
130 €
240 €
Chambre double (3 nuits en semaine)
235 €
130 €
105 €
Deadline
Deposit payment.
Balance payment.
25/03/2015
After the confirmation by the organizer.
Hébergement à l'H
ô
tel des Etrangères
– Maximum 20 personnes par Groupe.
Pour ceux qui préfèrent être hébergés à l'H
ô
tel, il faut choisir la période du 1er juillet au 31 août 2015.
Il y aura deux types de séjour :





- Week end - minimum 3 nuits avec petit-déjeuner (vendredi,samedi, dimanche). Les prix sont le suivant :

pour une personne, chambre simple, : € 250,00 ; pour deux personnes, chambre double, : € 340,00



- Séjours du lundi au jeudi, les prix – minimum 3 nuits, petit-déjeuner compris - sont les suivants : pour une personne, chambre simple, : € 370,00; pour deux personnes, chambre double, : € 470,00;
Les jumeleurs français utiliseront les coordonnées bancaires (BIC et IBAN) de la Fédération ; Les jumeleurs allemands ceux de l'Association de Constance et les autres jumeleurs
aux coordonnées ci-après:

Nom du titulaire du compte : Di Biase Nicola
Nom de la Banque : BancoPosta
IBAN:
IT34 A076 0101 6000 0002 1217 260
BIC/SWIFT: BPPIITRRXXX.
Payment by transfer to the specified bank account is prefered. You can make this transfer even if your currency is not the euro. Please use the account PayPal of Eurojumelages onIy when you have great difficulty making the payment. In this case you will have to increase the amount to be paid by 4.5% compared to the initial amount. After your registration go to the menu 'Payments', on top of this screen or click on the folIowing icon

Association des Jumelages Européens de Milan – Presidente
Nicola Di Biase
En ce qui concerne l'achat des billets pour entrer à l'EXPOSITION UNIVERSELLE, il faut acheter directement sur sur le site http://www.expo2015.org
Chaque Jumeleurs achètera son billet pour la période choisie, après avoir eu confirmation pour le logement. Le site est en français et anglais. Visitez le site et vous avez un escompte pour l'achat !
Nous espérons vous voir nombreux à Milan avec vos amis Jumeleurs pour cette occasion unique que représente l'Exposition Universelle.