Activity =Dubrovnik Dalmatia - Croatia 2012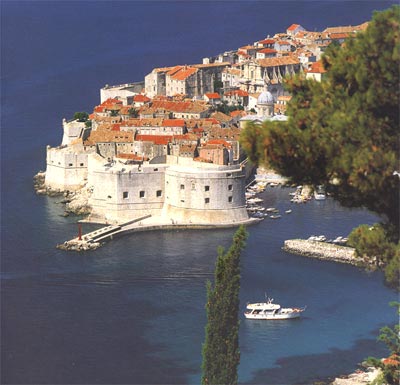 From 17/06/2012 till 24/06/2012

Dubrovnik
in Dalmatia - Croatia

(meeting)
Organizer = UNJPFT
Deadline
Deposit payment.
Balance payment.
Wait for confirmation before buying plane or train tickets.
Hôtel LERO ***
Iva Vojnovica 14
Dubrovnik.
Union Nationale des Jumelages LPFT

Iban : FR21 2004 1000 0121 7425 2Y02 049
BIC : PSSTFRPPPAR
Payment by transfer to the specified bank account is prefered. You can make this transfer even if your currency is not the euro. Please use the account PayPal of Eurojumelages onIy when you have great difficulty making the payment. In this case you will have to increase the amount to be paid by 4.5% compared to the initial amount. After your registration go to the menu 'Payments', on top of this screen or click on the folIowing icon

Le prix correspond à la pension complète, les excursions, visites et
une soirée folklorique.
Le transfert aéroport hôtel est compris.
The civil liability insurance of the Union Nationale des Jumelages covers every participant but everyone has to take its own health insurance as it is personal.
Cette rencontre aura lieu en Dalmatie. Elle nous permettra de visiter Dubrovnik et ses environs.
Sont inscrits au programme:
-Un tour panoramique en bus par la route surplombant la vieille ville, arrêt au point de vue impressionnant sur
celle-ci. La visite guidée de la vieille ville de Dubrovnik et ses remparts. Repas de midi en ville.
-Nous embarquerons sur un bateau en admirant les beautés de l'archipel des îles élaphites :Kolocep, Sipan, Lopud.
Un repas poisson grillés et vins de pays nous attendra. Soleil, mer, poisson, vin, rendront cette excursion
inoubliable.
-Monténégro Aquarelle. Visite de la côte monténégrine. Transfert en petit bateau de Perast vers l'île notre dame du
rocher. Visite guidée de la ville de Kotor classée au patrimoine mondial de l'UNESCO depuis 1979. Repas sur place.
-L'île de Korcula. Départ le long de la merveilleuse côte de Dubrovnik jusqu'à la péninsule de Peljesac. Puis transfert
à bord de la navette maritime vers Korcula. Visite guidée de la ville et de la cathédrale. Déjeuner en ville.
Au retour arrêt dans un domaine agricole et dégustations diverses (huile, sardines, huitres).
-La ville de Mostar. Départ à la rencontre d'un pays divers, fort des cultures et des religions qui s'y sont succédées
des siècles durant. La ville se caractérise par ses maisons turques anciennes et le vieux pont « Stari Most » qui est
le véritable symbole de la ville, détruit pendant la guerre en 1990 et reconstruit en 2004. Repas sur place. Visite
guidée de la ville.