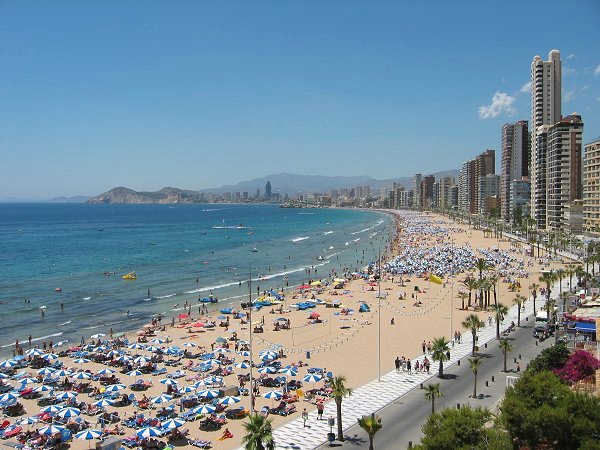 From 04/11/2018 till 10/11/2018

Au soleil de Benidorm
in Benidorm

(rencontre)
Organizer = Asociación Grupo Mayores Telefónica Valencia
Lit supplémentaire en chambre double
180 €
180 €
Deadline
Deposit payment.
Balance payment.
20/09/2018
After the confirmation by the organizer.
Wait for confirmation before buying plane or train tickets.
Account name = ASOC GRUPO DE MAYORES DE TELEFONICA DE VALENCIA
IBAN = ES09 2038 5763 9130 0087 9331
BIC = CAHMESMMXXX
Reference = Benidorm 2018 -Eurojumelages
Paiement après confirmation de l'organisateur, et avant le 01/10/2018
Payment by transfer to the specified bank account is prefered. You can make this transfer even if your currency is not the euro. Please use the account PayPal of Eurojumelages onIy when you have great difficulty making the payment. In this case you will have to increase the amount to be paid by 4.5% compared to the initial amount. After your registration go to the menu 'Payments', on top of this screen or click on the folIowing icon


Programme :
Conférences sur des sujets d'intérêt pour les plus grandes personnes
Promenades et randonnées
Excursions facultatives
Jeux de salón, Cours de dance, Tournoi de Sudoku
Representation theátrale, Coro
Dégustation de produits typiques
Remise de prix littéraires
etc...
Le programme complet sera donné ultérieurement.
Le prix inclut activitées et pension complète

Vergangene Veranstaltungen