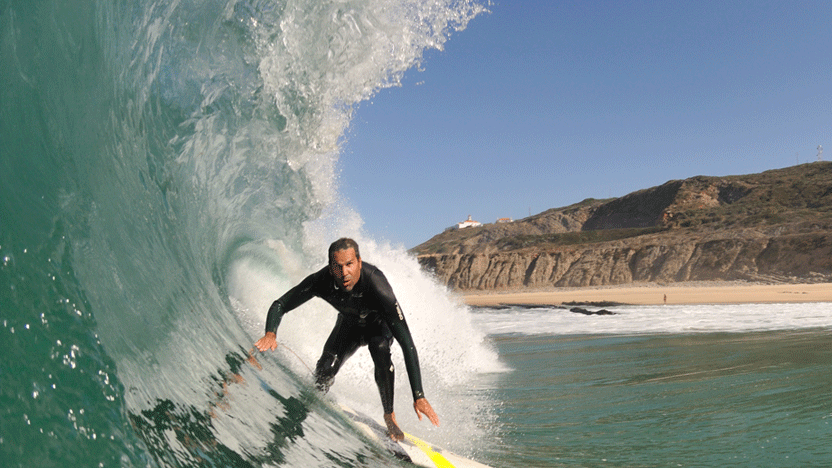 From 12/05/2019 till 17/05/2019

Surf in Portugal
in Figueira da Foz

(surf)
Organizer = Secção Geminação Coimbra – CDCR
Double room
515 €
200 €
315 €
Room for four people
485 €
200 €
285 €
Bunk beds in dormitory
455 €
200 €
255 €
Deadline
Deposit payment.
Balance payment.
30/01/2019
Before 30/01/2019
Before 30/03/2019
Wait for confirmation before buying plane or train tickets.
Après avoir choisi votre type de logement, vous pourrez

réserver (ou non) vos 4 cours de surf, pour un coût total de 80€
Account name = Centro Desporto Cultura e Recreio CTT- CDCR
IBAN = PT50 0018 0000 0106 3723 0014 3
BIC = TOTAPTPL
Payment by transfer to the specified bank account is prefered. You can make this transfer even if your currency is not the euro. Please use the account PayPal of Eurojumelages onIy when you have great difficulty making the payment. In this case you will have to increase the amount to be paid by 4.5% compared to the initial amount. After your registration go to the menu 'Payments', on top of this screen or click on the folIowing icon


The nearest airport is Porto. We go from Porto to Coimbra by CDCR minibus (the price will be calculated according to the number of participants on each trip). We can also provide transfers to Lisbon if someone is interested.
Cette rencontre à Figueira da Foz vous permettra de
prendre des cours de surf
. C'est une activité qui doit intéresser les jeunes mais aussi les moins jeunes. Pour les cours de surf
les planches et les combinaisons sont fornies
. Pour les
personnes qui ne veulent pas faire du surf
, nous avons un programme spécial des ballades, à pied ou en vélo.
En plus des activités sportives, on dédiera le temps à la visite la région qui nous offre des belles plages, du patrimoine comme le château de Montemor-o-Velho, de la nature et des espaces spéciaux comme « as salinas ».
Pour l'hébergement nous avons choisi Hostel UAU qui est très récent et très bien placé. Il est composé de chambres pour couples, chambres pour 4 personnes et un grand dortoir avec des lits superposés. Les salles de bains sont partagées.
Vergangene Veranstaltungen