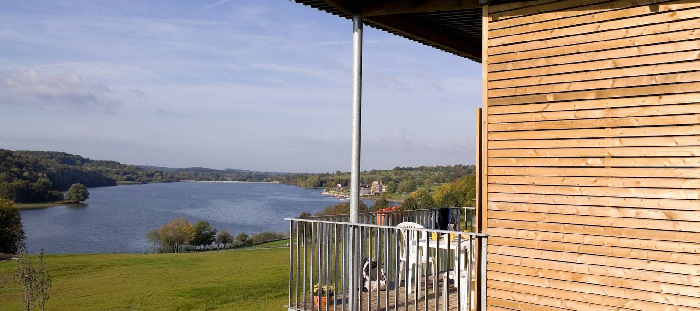 From 27/06/2022 till 01/07/2022

OSCAR
in Avesnes-sur-Helpe

(cycling and walking)
Organizer = JELPFT Lille
Double room
390 €
150 €
240 €
Single room
490 €
150 €
340 €
Deadline
Deposit payment.
Balance payment.
30/04/2022
During registration.
Before 30/04/2021
Les Cottages de Valjoly
Parc Départemental de Valjoly
59132 Eppe-Sauvage
Eppe-Sauvage is situated east of Avesnes-sur-Helpe, at the Belgian border.
Accommodation = All cottages have 2 rooms and
- a kitchen with fridge
- a comfortable living room with TV corner
- a spacious terrace
- single or double beds
- bathroom (to share)
- toilettes (to share)
The price includes
sheets and towels
full board, table wine included
packed lunches to replace lunches not taken in the holiday village
entertainment
Access:
By car
From Paris: A1 direction Lille/Brussels, then A2, RN 49 and N2, D133 and D83. The Valjoly Departmental Park is located between Eppe Sauvage and Liessies on the D1334
By train
Maubeuge or Charleroi station
Option 1
BIKE group 1 = 100km approximately
BIKE group 2 = about 2x30km
HIKING group 1 = 20km
HIKING group 2 = about 2x7km
Option 2
When registering, please indicate the desired size for the T-shirt.
Account name = JUMELAGES EUROPEENS DE LA POSTE ET FT DE LILLE
IBAN = FR08 2004 1010 0513 4152 5Z02 612
BIC = PSSTFRPPLIL
Places will be granted based on availability, in the order in which requests are received.
Refund possible before 04/30. After this date reimbursement on compelling reason (with proof), and in the event of COVID
Is up to you to insure yourself against any risk you may incur or cause during your stay
Sylvie Henry
+ 33 6 77 07 27 38
Monday: Welcome of the participants at the cottages at 15:30
Thusday and Thursday: Oscar programme => walking and cycling
Wednesday: Excursion by coach
Friday: Departure of participants after breakfast
Vergangene Veranstaltungen