Easter greetings 2022
Dear members and friends of Eurojumelages,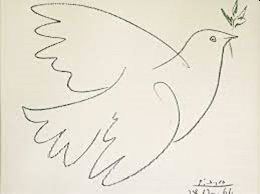 Easter is the celebration of hope, the hope for peace.

The terrible events in Ukraine - in the heart of Europe - have pushed the Corona crisis into the background, even though it has not yet been overcome.
The terrible images of destruction in Ukraine and the horrific suffering of the Ukrainian people caused by a brutal, inhumane war of aggression brought before our eyes every day move us all deeply.
Many Ukrainian people have been forced to abandon their homes and have become refugees, facing an uncertain future.
It is precisely here that the European countries, primarily Poland and Romania, are showing great solidarity with the people who have fled the devastation. This is international solidarity and understanding in action!
In these troubled times it becomes more important than ever to actively promote the ideals that Eurojumelages stands for: "Let us build Europe's house of peace together". The idea that unites us expresses itself our Eurojumelages Anthem.
Despite the upheaval in Europe caused by the war, we must try to continue to live our lives whilst helping our brethren. Our Eurojumelages calendar of activities for 2022 is both interesting and extensive and nothing would give me more pleasure than seeing as many Jumeleurs as possible take up one or more of the offers and actively participate in the events. 
I would like to thank the organisers most sincerely for always giving us events of the highest level with great commitment and making them a wonderful experience for the participants time and again.

On behalf of the Board of Directors, I wish all of you and your loved ones a happy and blessed Easter.
Stay healthy!
Sincerely,
Peter Backes

Ostergrüße 2022
Liebe Mitglieder und Freunde der Eurojumelages,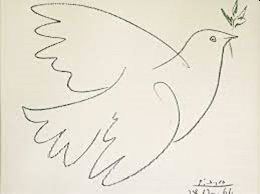 Ostern ist das Fest der Hoffnung, der Hoffnung auf Frieden.
Die schlimmen Ereignisse in der Ukraine -im Herzen Europas- lassen die Corona-Krise in den Hintergrund rücken, obwohl diese noch nicht überwunden ist.
Die uns täglich vor Augen geführten schrecklichen Bilder der Zerstörung in der Ukraine und das entsetzliche Leid der ukrainischen Bevölkerung verursacht durch einen brutalen, menschenverachtenden Angriffskrieg bewegen uns alle tief.
Viele ukrainische Menschen sind auf der Flucht und sehen sich einer ungewissen Zukunft gegenüber.
Gerade hier zeigt sich eine große Solidarität der europäischen Länder, insbesondere von Polen und Rumänien mit den geflüchteten Menschen. Das ist gelebte Völkerverständigung!
So ist es heute wichtiger denn je, sich aktiv für die Idee der Eurojumelages einzusetzen:
"Bauen wollen wir gemeinsam an Europas Friedenshaus. Die Idee, die uns verbindet, drückt in Eurojumelages sich aus." (Hymne)
An dieser Stelle möchte ich alle Freunde der Eurojumelages nochmals auf unser interessantes und umfangreiches Programm 2022 hinweisen und würde mich sehr freuen, wenn möglichst viele Jumeleure das Angebot wahrnehmen und an den Veranstaltungen teilnehmen.
Den Organisatoren danke ich sehr herzlich dafür, dass sie die Veranstaltungen stets mit großem Engagement durchführen und diese immer wieder zum Erlebnis für die Teilnehmer werden lassen.
Im Namen des Verwaltungsrates wünsche ich Euch allen ein frohes und gesegnetes Osterfest.
Bleibt gesund!
Euer Peter Backes

Voeux de Pâques 2022
Chers membres et amis d'Eurojumelages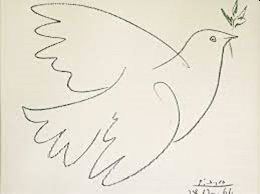 Pâques est la fête de l'espoir, de l'espoir pour la paix.
Les terribles événements en Ukraine - au cœur de l'Europe - font passer la crise du Coronavirus au second plan, même si celle-ci n'est pas encore terminée.
Nous sommes tous profondément émus par les images horribles de destruction en Ukraine que nous voyons quotidiennement et les terribles souffrances de la population ukrainienne causées par une guerre d'agression brutale et inhumaine.
De nombreux Ukrainiens sont en fuite et font face à un avenir incertain.
C'est là que la grande solidarité des pays européens, en particulier la Pologne et la Roumanie, se manifeste avec les réfugiés. C'est l'entente entre les peuples en action !
Il est donc aujourd'hui plus important que jamais de s'investir activement pour l'idée d'Eurojumelages :
"Nous voulons construire ensemble une Europe dans la Paix. Cet idéal nous rassemble dans Eurojumelages." (hymne)
J'aimerais ici attirer à nouveau votre attention à tous, amis d'Eurojumelages, sur notre programme intéressant et riche pour 2022 et je serais très heureux si le plus grand nombre possible de jumeleurs profitaient de cette offre et participaient aux activités.
Je tiens à remercier vivement les organisateurs qui font preuve d'un total engagement pour la plus grande satisfaction des participants.
Au nom du conseil d'administration, je vous souhaite à tous de joyeuses.
Restez en bonne santé!

Votre Peter Backes