Portuguese language course
in Braga - Portugal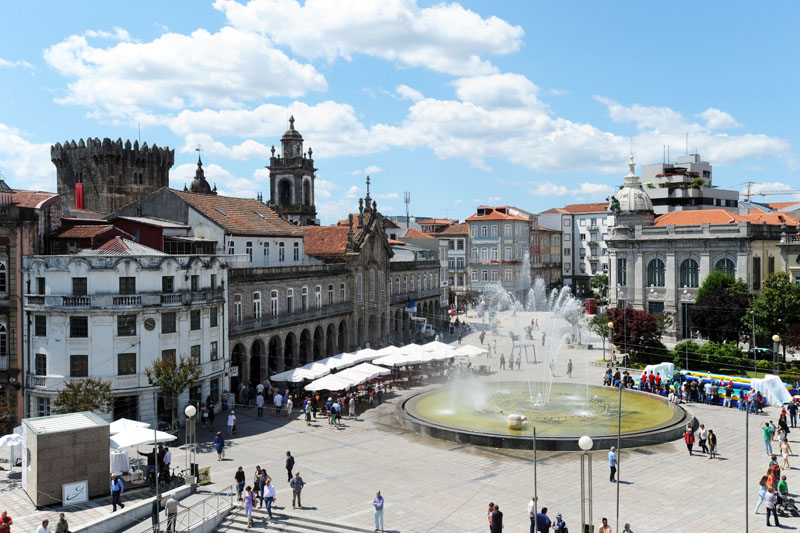 From 19/05/2018 till 26/05/2018

Portuguese language course
Language level = Beginner

in Braga - Portugal
Single room
600 €
200 €
400 €
Double room
500 €
200 €
300 €
Deadline
Deposit payment.
Balance payment.
31/12/2017
During registration.
Before 31/03/2018
Wait for confirmation before buying plane or train tickets.
Hotel Senhora-a-Branca
Largo da Senhora-A-Branca 58
4710-443 Braga
Telefone: +351 253 269 938 / 968 374 337
http://hotelsrabranca.pt
Account name = Associação de Geminação de Braga - JEPTT
IBAN = PT50 0035 0721 0001 8759 1305 1
BIC = CGDIPTPL
Reference = Eurojumelages 2018
Payment by transfer to the specified bank account is prefered. You can make this transfer even if your currency is not the euro. Please use the account PayPal of Eurojumelages onIy when you have great difficulty making the payment. In this case you will have to increase the amount to be paid by 4.5% compared to the initial amount. After your registration go to the menu 'Payments', on top of this screen or click on the folIowing icon


Veuillez nous informer des détails de votre voyage et de l`heure prévue d`arrivée. (E.mail:
agb-jeptt@sapo.pt).
Veuillez nous dire si vous avez quelque particularité à quelle nous devrons prendre compte (mobilité réduite, allergie alimentaire, régime...)