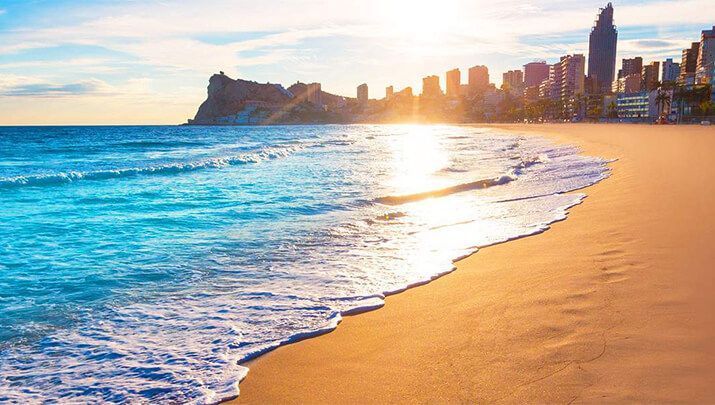 From 07/11/2021 till 13/11/2021

Spanish language course
Language levels = Beginner, Intermediate, Advanced

in Benidorm - Spain
Double room
500 €
50 €
450 €
Single room
680 €
50 €
630 €
Additional bed in double room
410 €
50 €
360 €
Deadline
Deposit payment.
Balance payment.
15/07/2021
Before 15/07/2021
Before 15/10/2021
Wait for confirmation before buying plane or train tickets.
Account name = ASOC GRUPO DE MAYORES DE TELEFONICA DE VALENCIA
IBAN = ES09 2038 5763 9130 0087 9331
BIC = CAHMESMMXXX
Reference = Benidorm 2021 -Eurojumelages
The price includes activities and full board and can be slightly modified
In case of unforeseen circumstances and non-participation, the money paid will be refunded. Without justification until 15th October and with justification from 15th October to 30th October.
The program will be provided as soon as possible.

In addition to the course activities, it will also be possible to carry out those planned for the activity "In the sun of Benidorm 2021", when the schedules are compatible.
Vergangene Veranstaltungen