Spanish language course
in Burgos - Spain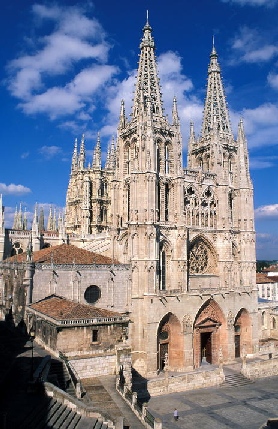 From 13/04/2013 till 20/04/2013

Spanish language course
Language levels = Elementary, Intermediate, Advanced

in Burgos - Spain
Deadline
Deposit payment.
Balance payment.
Wait for confirmation before buying plane or train tickets.
HERMANAMIENTOS EUROPEOS TELECOMUNICACIONES TELEFONICA
C/Ramón Gómez de la Serna 55 5 A,
28035 MADRID – ESPAÑA

Banco : SANTANDER CENTRAL HISPANO
Cl Ventisquero de la Condesa, 13 - 28035 MADRID - ESPAÑA
IBAN : ES78 0049 1629 1921 1012 1329
BIC (SWIFT) : BSCHESMMXXX
Paiement par carte de crédit ou par chèque non accepté.
Payment by transfer to the specified bank account is prefered. You can make this transfer even if your currency is not the euro. Please use the account PayPal of Eurojumelages onIy when you have great difficulty making the payment. In this case you will have to increase the amount to be paid by 4.5% compared to the initial amount. After your registration go to the menu 'Payments', on top of this screen or click on the folIowing icon


Included in the price : accomodation, 20 hours of Spanish lessons and the material, full board (except for two dinners) and the excursions.
Accès à Burgos
By plane to Madrid. Then you continue by train or by bus. Participants will get details later.
Tous les frais engagés au moment de l'annulation seront retenus.
Hernamientos Europeos Telecomuniciones Telefonica – España
AHET-Jumelages-TELECOM

Présidente : M. CAMPILLO Camilo
Tel : 0034 913 734 313/0034 629 074 924
email : camilo.campillogalera@gmail.com

Vice-présidente : Mme CULEBRAS Amélia
Tel : 00 34 915 309 277/00 34 629 173 900
email : ameliaculebras@telefonica.net