French language course
in Argelès-sur-mer - France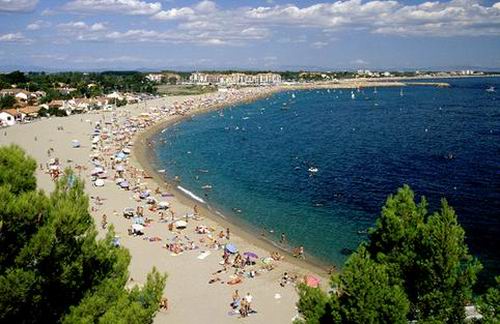 From 27/04/2013 till 04/05/2013

French language course
Language levels = Beginner, Elementary, Intermediate, Advanced, High

in Argelès-sur-mer - France
Deadline
Deposit payment.
Balance payment.
Wait for confirmation before buying plane or train tickets.
Association des Jumelages de La Poste et France Télécom – Perpignan
La Banque Postale : compte N° 176 M Montpellier  (0300000176M)
IBAN : FR27 2004 1010 0900 0017 6M03 020
BIC : PSSTFRPPMON
Payment by transfer to the specified bank account is prefered. You can make this transfer even if your currency is not the euro. Please use the account PayPal of Eurojumelages onIy when you have great difficulty making the payment. In this case you will have to increase the amount to be paid by 4.5% compared to the initial amount. After your registration go to the menu 'Payments', on top of this screen or click on the folIowing icon


Le prix comprend :
- la pension complète (boissons comprise) en logement chambre double
- les cours
- les transports, les guides et les entrées pour les visites prévues.
- la soirée du vendredi avec animation - les pourboires
Possibilité de chambre Individuelle (Nombre limité)
Merci de préciser dans les observations l'heure d'arrivée.
En cas d'annulation, le remboursement serait effectué sur les bases d' « Azuréva »
Samedi 27 avril
Arrivée des participants selon l'heure et le point d'arrivée
18 h accueil des participants par le Village Azureva
Repas et soirée amicale.
Dimanche 28 avril
8h00 petit déjeuner
9h00 départ du bus pour Villefanche de Confolent
         Visite guidée de la cité
12h00 apéritif et grillades
14h00 Visite d'une grotte
         Retour par St Michel de Cussac visite
19h30 Diner à Azureva
Lundi 29 avril
7h30 petit déjeuner
8h00 Présentation des enseignants et formation des groupes
         Début des cours
12h00fin des cours
12H30 déjeuner
14h00 départ du bus pour visites guidée de Thuir et Elne
19h30 diner à Azureva
Mardi 30 avril
7h30 petit déjeuner
8h00 début des cours
12h00fin des cours
12h30 déjeuner
14h00 départ des bus pour la visite guidée de Perpignan
19h30 diner à Azureva
Mercredi 1° mai
7h30 petit déjeuner
8h00 début des cours
12h00fin des cours
12h30 déjeuner
Après midi libre (possibilité avec supplément d'une promenade en mer avec Azureva)
19h30 diner à Azureva
Jeudi 2 mai
7h30 petit déjeuner
8h00 début des cours
12h00fin des cours
12h30 repas
14h00 départ du bus Pour Collioure et Banyuls
Visite guidée plus visite d'une cave à Banyuls
19h30 diner à Azureva
Vendredi 3 mai
7h30 petit déjeuner
8h00 début des cours
12h00fin des cours
12h30 déjeuner
14h00 départ des bus pour Ceret
Visite guidée de Ceret (possibilité de se rendre au Perthus frontière Espagnole)
19h30 apéritif de clôture
20h00 diner dansant avec une super animation
Samedi 4 mai
7h30 petit déjeuner
Départ des participants selon leur moyen de transport