French language course
in Bourges (Sainte-Montaine) - France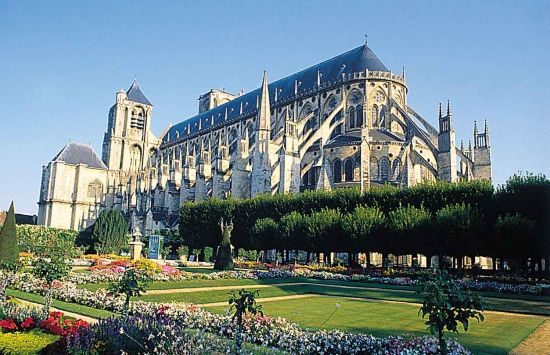 From 15/06/2014 till 22/06/2014

French language course
Language levels = Elementary, Advanced

in Bourges (Sainte-Montaine) - France
Deadline
Deposit payment.
Balance payment.
Wait for confirmation before buying plane or train tickets.
Jumelage PTT du Cher
La Banque Postale: n°615 65 J La Source
Centre financier de la Source
45900 La Source Cedex 09

BIC : PSSTFRPPSCE
IBAN : FR21 2004 10 10 1200 61565J 033 75
Payment by transfer to the specified bank account is prefered. You can make this transfer even if your currency is not the euro. Please use the account PayPal of Eurojumelages onIy when you have great difficulty making the payment. In this case you will have to increase the amount to be paid by 4.5% compared to the initial amount. After your registration go to the menu 'Payments', on top of this screen or click on the folIowing icon


Le prix comprend :
- la pension complète (boissons comprise) en logement chambre double
- les cours
- les transports, les guides et les entrées pour les visites prévues.
- la soirée du vendredi

Arrivée par le train : Gare de Vierzon, heure d'arrivée souhaitée avant 17 H ( transport prévu en covoiturage ). Nous signaler votre heure d'arrivée à la gare.

Anne-Marie Le Franc
3 Hameau de Beauregard
18110 Vignoux s/s les Aix
Tél : +33 2 48 64 64 44
Mob : +33 6 73 33 69 26

Adresse mail : lefranc2@orange.fr
DIMANCHE 15 JUIN : ARRIVEE AU VILLAGE APRES-MIDI
POT D'ACCUEIL
PRESENTATION DES PROFESSEURS ET DES PARTICIPANTS

LUNDI 16 JUIN : COURS DE 08H à 12H (PAUSE VERS 10H )
PROGRAMME : ORAL (expression, compréhension)
AMELIORATION DE L'ECRIT (expression, compréhension)
VOCABULAIRE
CONSTRUCTION DE PHRASES
CONJUGAISON
PREPARATION DES VISITES

APRES-MIDI VISITE : AUBIGNY SUR NERE, CITE DES STUARTS, VILLE
JUMELEE AVEC HADDINGTON

MARDI 17 JUIN : MATINEE : COURS
APRES-MIDI : VISITE DU CHÂTEAU DE MENETOU-SALON
VISITE D'UNE CAVE

MERCREDI 18 JUIN : MATINEE : COURS
APRES-MIDI : LIBRE (animations sur place ou visite au choix )


JEUDI 19 JUIN : MATINEE COURS
APRES-MIDI : BOURGES : PETIT TRAIN DANS LA VIEILLE VILLE
VISITE DE LA CATHEDRALE (classée à l'Unesco)
DINER RESTAURANT. NUITS LUMIERES


VENDREDI 20 JUIN : MATINEE : COURS
APRES-MIDI : POLE DES ETOILES à NANCAY (prise en charge par un guide du site )
SOIREE : DINER ET SOIREE DANSANTE

SAMEDI 21 JUIN : JOURNEE LIBRE
MATINEE : MARCHE à AUBIGNY (mise en pratique des acquis)
APRES-MIDI : SANCERRE , LA BORNE , village de potiers


DIMANCHE 22 juin : DEPART ( après le petit-déjeuner )