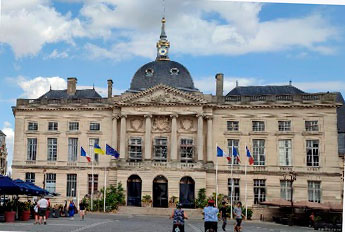 On 14th July, the French people commemorate the storming of the Bastille which gave rise to the French Revolution in 1789.
The storming of the Bastille revealed the weaknesses of the French monarchy and paved the way for rule by the people. It laid the foundation for democratic France as we know it today and did honour to the national motto Liberté, egalité, fraternité ("Liberty, equality, fraternity").

How is France's national day celebrated today?
In French, the national holiday is called La fête national and is also commonly referred to simply as Le quatorze juillet ("the fourteenth of July") and is celebrated throughout the country, including in Châlons en Champagne; Reims, Epernay… just "all over France".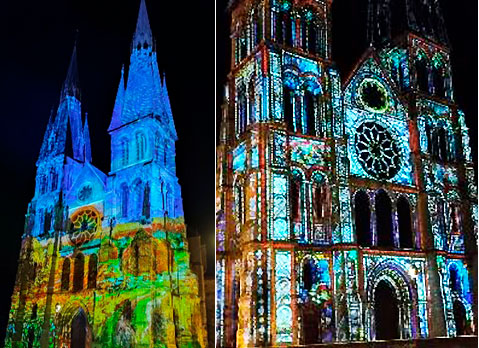 I set off to France with my daughter to experience the spectacle live. The National Day celebrations in Châlons en Champagne commence on 13th July.
The military parade started at 7.00pm and was marked by the presence of several army vehicles. After the parade, many personalities from the military field met at the town hall of Châlons en Champagne.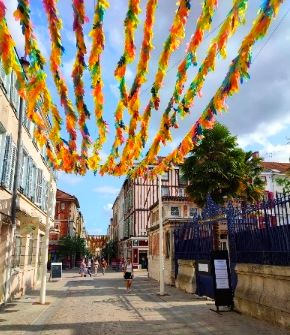 The church of Notre-Dame-En-Vaux was decorated with incredibly great and impressive illumination in the late evening and not only for the national holiday.
Le Feu d'artifice took place from 11:00 p.m. on the canal in the Grand Jard park with impressive background music.
We were also impressed by the duration of the fireworks, really spectacular and worth seeing
The town of Châlons en Champagne is beautifully decorated for the National Day.
On the way to Reims on July 14th we drove via Verzy to see the vineyards. On the one hand you can see the windmill of the Mumm winery and on the next hill there is a lighthouse that can be admired, which is only used for advertising purposes.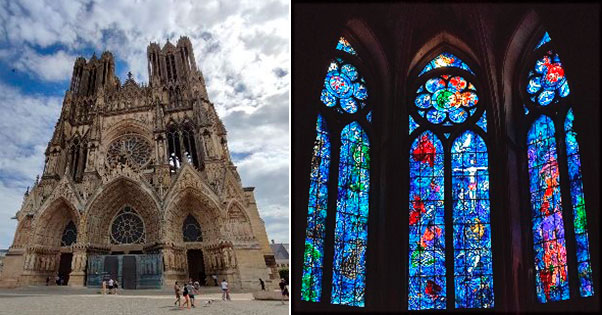 In Reims itself, we didn't experience any festivities, but simply marvelled at the Notre Dame Cathedral with its imposing Chagall windows.
In the evening in Épernay from 20:00 there was the Soirée Blanche. The Avenue de Champagne was lined with tables and benches and there was plenty of champagne to drink. You could buy food and drink or bring your own. Music stations on the avenue invited to sing, dance and listen. The special thing was that all (almost all) people were dressed in white.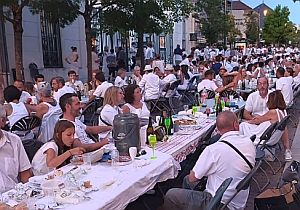 From 11:00 p.m.there were fireworks here too, but they were very short compared to Châlons en Champagne, only 10 minutes - we had expected more. The background music, on the other hand, was very much in evidence here.
The two days were very eventful and simply beautiful.

Dear readers, next year, when you hear about the big celebrations and fireworks from France on 14th July, you will know that they are celebrating the courageous revolutionaries who ushered in a new political era in France, and which spread to many more countries, including the United States of America, many years ago.

Corinna Bertram
association of BonnnSektion Bonn
Germany